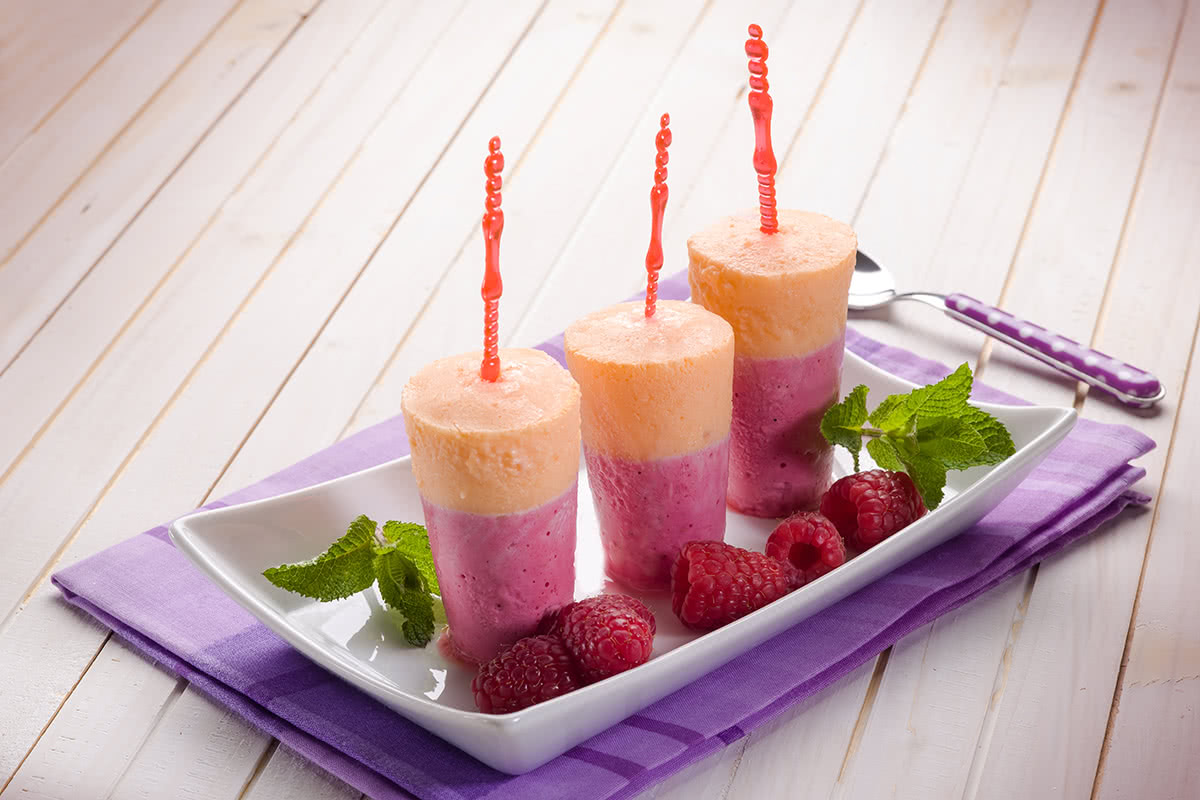 Cooking & Preparation Time
4 hours & 10 minutes
Serving Size
Serves 4
Ingredients
2 cups stemmed and halved strawberries OR 3 cups chopped kiwifruit OR 3 cups chopped cantaloupe
1 cup 100% orange juice
4 (7-ounce) paper cups
4 Craft sticks or plastic spoons
Materials
Knife
Cutting board
Measuring cup
Paper cups
Craft sticks or plastic spoons
Blender
Instructions
Place fruit and orange juice in a blender container. Put lid on tightly. Blend until smooth.
Pour mixture into four paper cups. Place cups in freezer until partially frozen, about 1 hour.
Place craft sticks or plastic spoons in center of cups. Place in the freezer for 3 hours or until firm. To serve, peel away paper cup or run paper cup under warm water to loosen the fruit pop.
Recipe from EatFresh.org
Interested in Learning More?