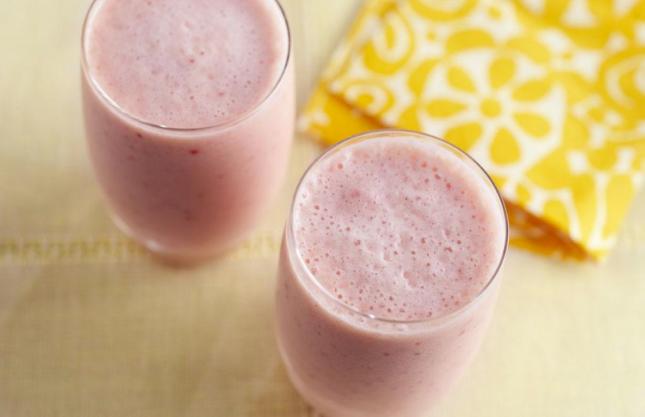 Participants in the EatSF program use the fresh produce they buy with their vouchers in all kinds of ways.
While many of them integrate their fruit and vegetables into cooked hot meals, smoothies are a way to get a quick infusion of fruits and vegetables without the labor of cooking (which can be physically intensive for seniors or those with disabilities), especially in a situation without a full kitchen.
Lisa, an EatSF program participant, says shopping with the program vouchers really helps her budget. They enable her to buy fresh fruits and vegetables for daily meals.
Lisa has severe back problems and chronic pain. Sometimes it hurts just to stand up and cook. She makes a lot of smoothies because they are easy to prepare and eat. "With the vouchers, I can get strawberries and bananas to make fresh smoothies. Sometimes that's all I eat all day," Lisa says.
When she's feeling well, Lisa helps serve breakfast at a local non-profit. She estimates her food budget is about $100 per month, before she receives her EatSF vouchers. "The vouchers are a big help," she says. "Eating smoothies helps energize me."
Requiring little prep time and no cooking, smoothies can be a quick, easy infusion of fruit and vegetables into the diet, even without a kitchen. Get a strawberry smoothie recipe for one like Lisa's.
Photo from EatFresh.org, original source: Nutrition Education and Obesity Prevention Branch (NEOPB).