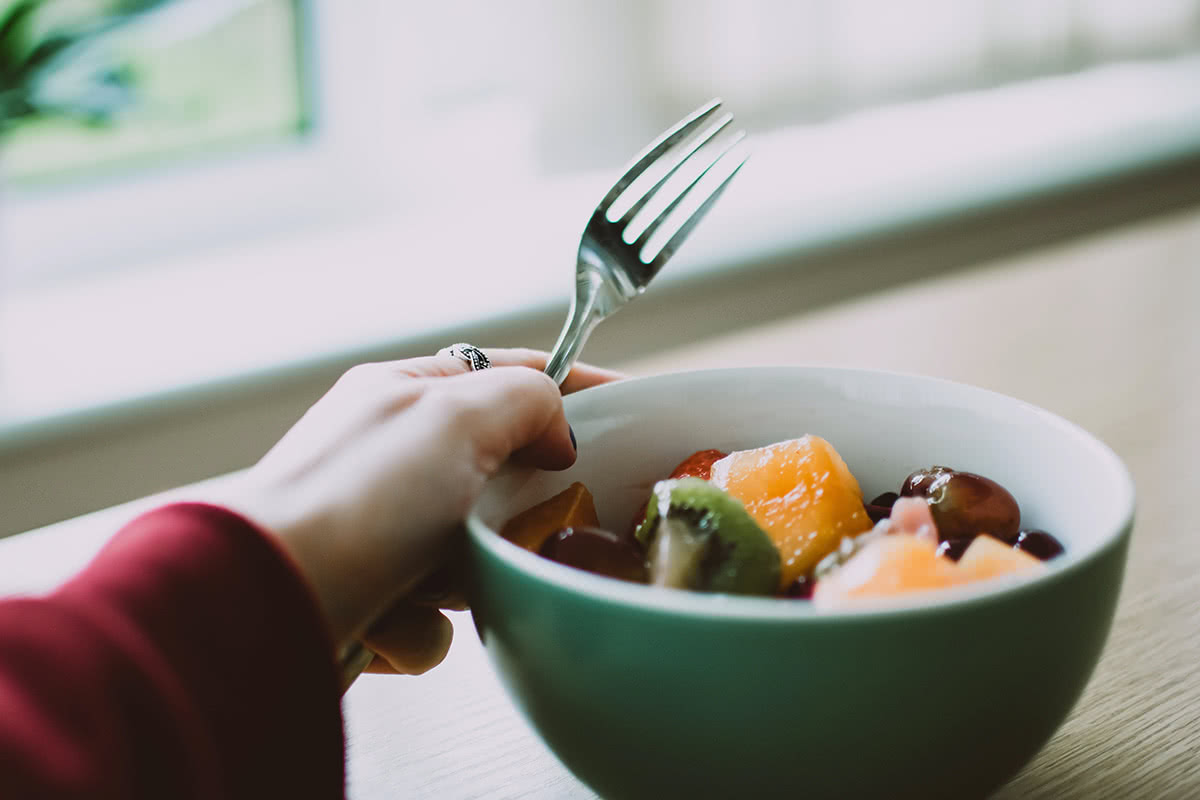 Serving Size
Serves 6, 1 cup per serving
Ingredients
2 cups frozen strawberries
1 cup frozen blueberries
1 cup frozen mango chunks
2 medium bananas
2 kiwis
1 (15 ounce) can pineapple chunks in juice
Optional Ingredients:
3 Tablespoons mint leaves
½ cup shredded, toasted coconut
½ cup slivered almonds
Materials
Can opener
Cutting board
Large bowl
Measuring cups
Measuring spoons
Mixing spoon
Sharp knife
Small pot
Instructions
In Advance:
Thaw frozen fruit in the refrigerator until no longer hard, but still cool to the touch.
Preparation:
Peel and slice bananas and kiwis.
If using, rinse and chop mint leaves.
Drain canned pineapple, reserving juice.
In a large bowl, add bananas, kiwis, pineapple, and thawed fruit. Mix.
In a small pot over medium heat, add reserved pineapple juice. Stir. Heat until juice forms a sauce, about 5 minutes. Allow sauce to cool for 5-10 minutes.
Pour sauce over fruit salad. Mix to coat fruit. If using, mix in mint, coconut, and almonds.
Recipe from Cooking Matters
Interested in Learning More?